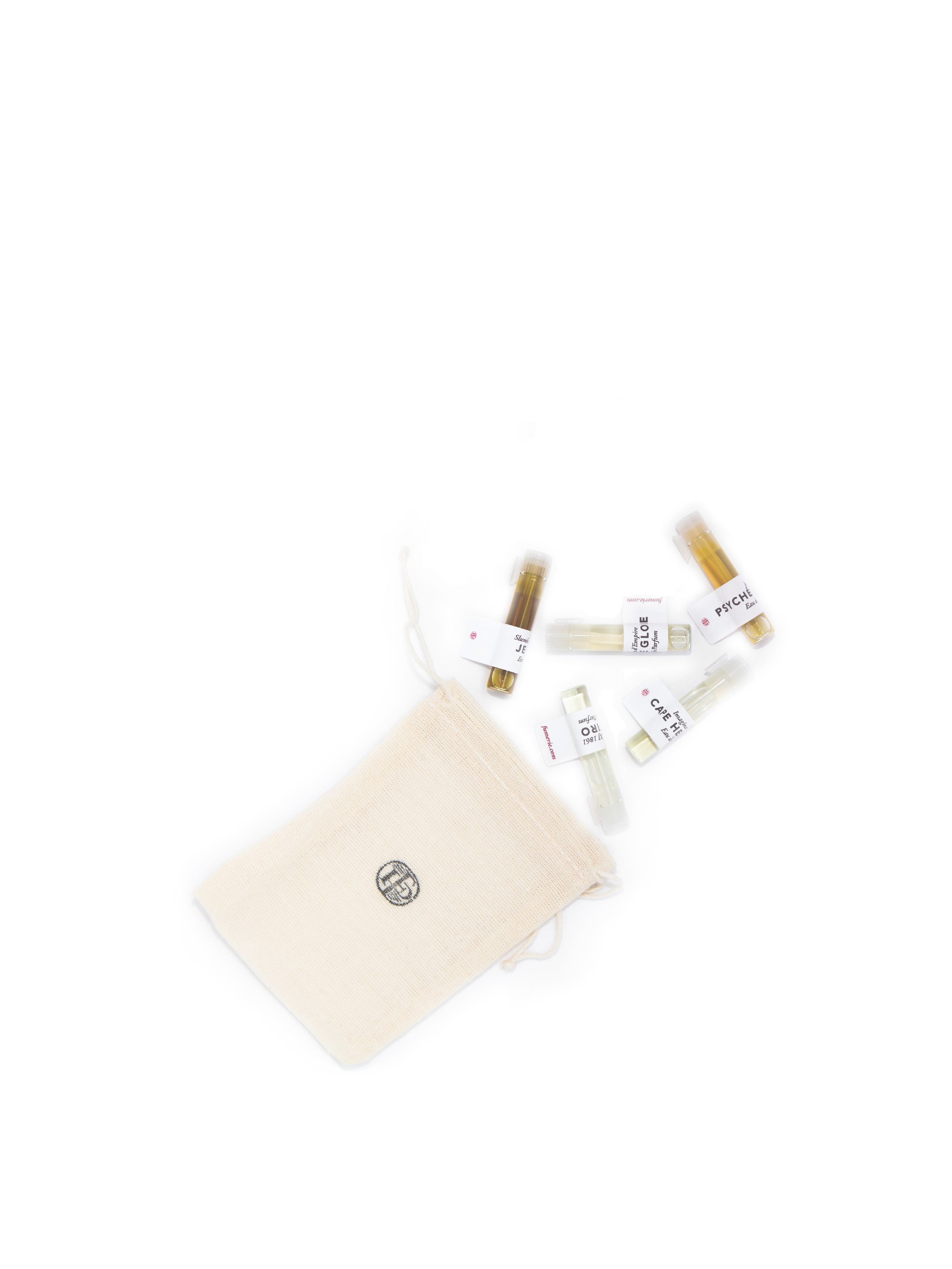 Sample Packs
Fumerie Summer Sampler
Fumerie Samplers allow you to explore a wide range of unique and uncommon fragrances for a special low price. Samplers will be available quarterly to reflect seasonal offerings. These packs afford you the opportunity to explore fragrances that you may otherwise overlook. You might even discover a new favorite.
Our Summer sampler features 1 ml samples of the following fragrances. Only a limited amount of these samplers will be available per season.
ICHNUSA Profumum Roma
woody greens
A celebration of greens, highlighting crushed fig leaves and myrtle.
Parfum extrait
TIMES SQUARE Masque Milano
woody floral
The Masque Milano line of fragrances was conceived as an opera consisting of different acts and scenes. Times Square is part of Act 1, focusing on a collection of experiences, discoveries, places and journeys. This scent is an ode to the days of New York pre-1990.
Eau de Parfum
MANDARINO LUBIN
Citrus
Summer citrus that blends the tartness of kumquat with the sweetness of mandarine.
Eau de Parfum
MOLECULE 03 Escentric Molecules
earthy green
This fragrance is a study of a vetiver isolate called Vetiveryl Acetate. It opens with an almost peppery, grapefruit facet that smoothly transitions to the green, earthy scent of vetiver.
Eau de Toilette
PALISSANDRE D'OR Aedes de Venustas
woody spicy
A marriage of high quality cedars entwined with rosewood, evoking smoothly polished antique furniture.
Eau de Parfum
Please note that the item pictured does not necessarily reflect the contents of this month's sampler. The actual samples contained in this month's sampler are listed in the corresponding descriptions.
5 × 1 ml samples (various concentrations)
$18.00